"The similitude of an organization applying best practices in fundraising for a worthy cause compared with one that is just fundraising is like that of someone preparing for an exam compared with one who just wings it"
One of the biggest hurdles for Masjids, Islamic Centres, and Islamic Schools is to raise enough funds to acquire or expand their properties, which often requires millions of dollars.  At ANFIQ, we are specialized in helping organizations apply the best practices in fundraising, using both online and offline means, to achieve their financial targets.
ANFIQ at a Glance
A professional service for Masjids, Islamic Centres, and Islamic Schools

Specialized in helping Muslim organizations in the West apply the best practices in fundraising to acquire or expand their properties

Services include:

Devising long-term fundraising plans and strategies
Coming up with a narrative and producing videos to showcase an organization's story
Training an organization's active members to become project ambassadors
Fundraising coaching
And more ...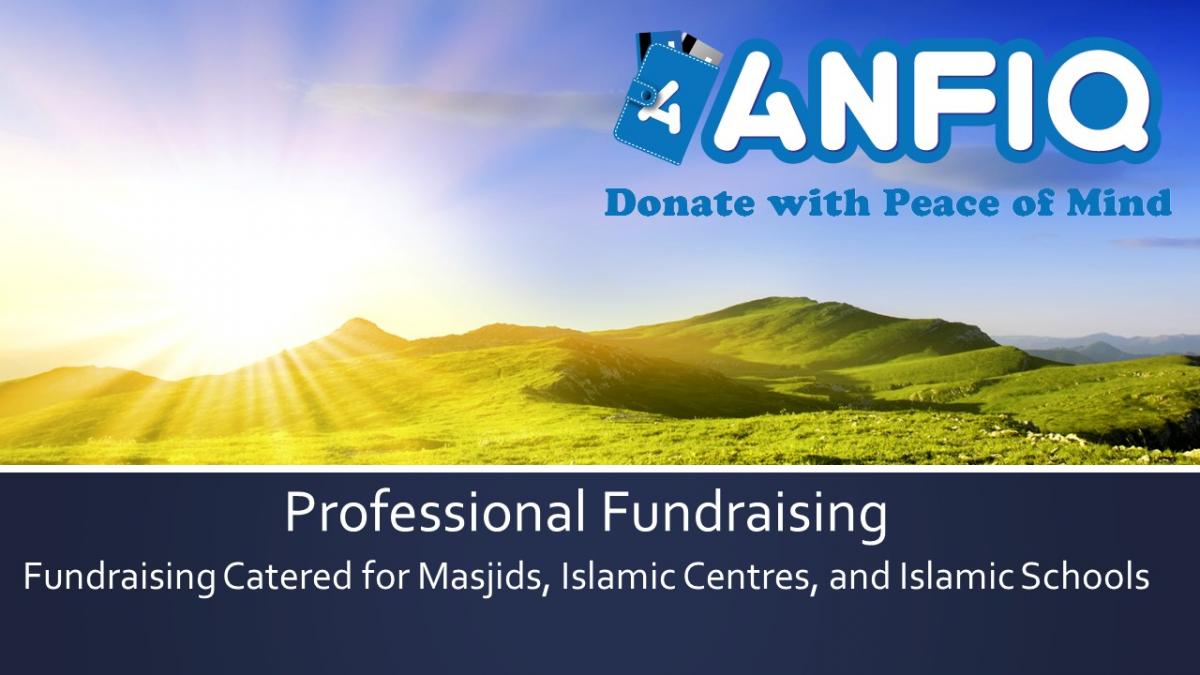 Latest from ANFIQ
Fresh out of the summer, it is an ideal time to start planning and preparing for a fall fundraising campaign that starts in either October or November, typically lasting 4 weeks. This period is nicely distanced from Ramadan, which usually sees peak levels of fundraising by so many organizations. ANFIQ is working with a number of organizations getting them prepared for this period. Feel free to contact us to learn more.
Fundraising tip of the month:
As you start planning for your next fundraising campaign, think of a story that best showcases the benefits your organization brings to your local community. What would resonate best with your target audience ... perhaps the number of students who have benefited from your masjid's weekend Islamic school, or the impact your masjid had on bringing your local community together.