Most Masjids, Islamic Centres, Islamic Schools require hundreds of thousands of dollars, if not millions, to acquire new properties or expand existing ones. They usually rely on their local communities to raise these funds. And they are usually bound by some sort of a deadline, whether it's a property closing date, or a contractor deadline, or a promised date for repaying a large loan, or something of that sort.
"This is the story of most, if not all of Muslim communities in the West! And many of them have come out with beautiful success stories after applying various ideas to raise funds to achieve their financial targets. At ANFIQ we have simply accumulated a lot of the best practices in fundraising from the various organizations we have worked with and are now helping other Masjids, Islamic Centres, and Islamic Schools apply them to achieve their own financial targets."Hossam Amin, Fundraising Specialist
Are you a Masjid or Islamic School?
ANFIQ at a Glance
A professional service for Masjids, Islamic Centres, and Islamic Schools

Specialized in helping Muslim organizations in the West apply the best practices in fundraising to acquire or expand their properties

Services include:

Devising long-term fundraising plans and strategies
Coming up with a narrative and producing videos to showcase an organization's story
Training an organization's active members to become project ambassadors
Fundraising coaching
And more ...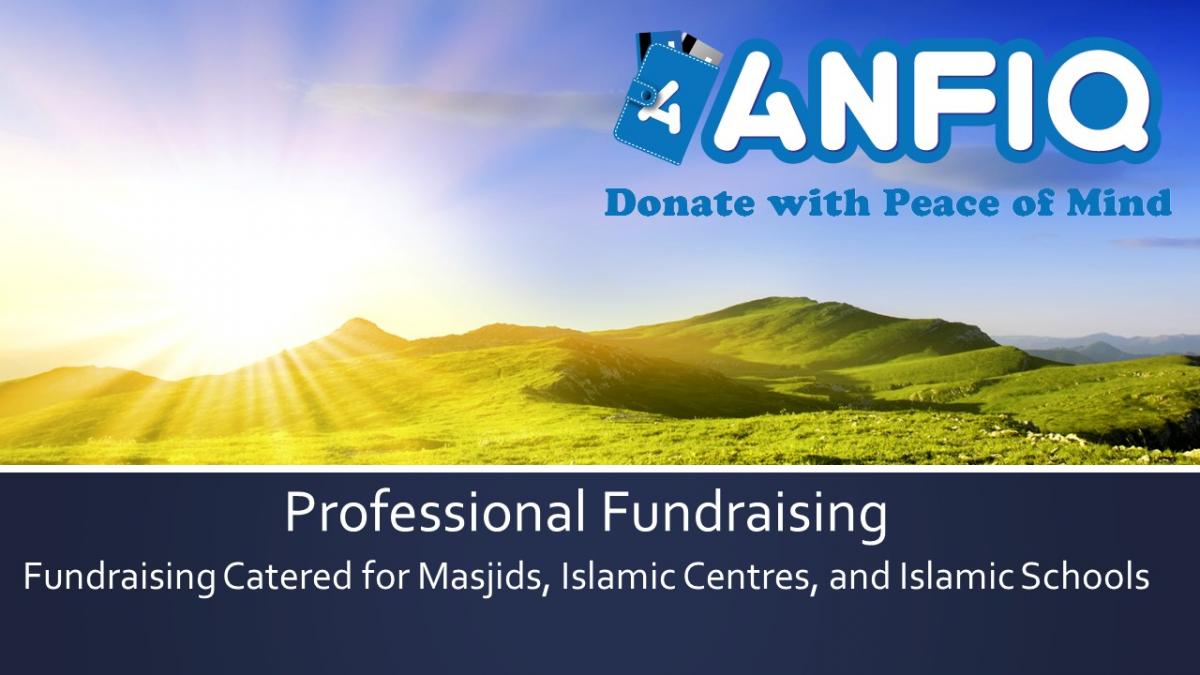 Latest from ANFIQ
Well, it's almost the end of 2018. What have you done to attract the last donations of the year? Did you know that 30% of annual giving occurs in December (source)? Perhaps the last spike of donations for your organization was during Giving Tuesday in late November. Now, is the time to focus on year-end fundraising.
Year-end Fundraising
Alhamdulillah, when you are fundraising from the Muslim community, there are several seasons of giving, whether in Ramadan, first 10 days of Dhul-Hijja, or the weekly blessed Friday. Year-end fundraising, i.e. December timeframe, can also be very rewarding. People are thinking of the tax receipts they'll be getting early next year. Also, many of us tend to leave things to the last minute! So, if you do some marketing for your new Masjid or expansion project, you have a high chance of attracting some good donations, getting you a good start to the new year.